The property covers an area of  80 hectares of vines which plunge their roots into a clayey and sandy soil kneaded of pebbles of quartz.
Surrounded by species such as pine-trees, holly oaks, cork oaks, thyme, heather, cistes and junipers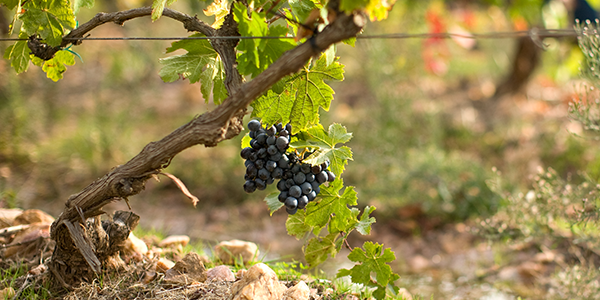 Grapevines benefit from an ideal sunshine, hardly moderated
by the river Aille that peacefully flows alongside the foothills.
Here nature has gathered in a same place all the elements necessary
to the development of exceptional wines
C'est ainsi que notre territoire naturel constitué d'une faune et d'une flore exceptionnelles a été reconnu comme patrimoine et identité spécifique de la Provence Verte, que la Communauté Européenne a classé par un décret officiel sous la protection de Natura 2000.